Bear Power Supplies Wins Contract to Design Custom 300 Watt Multiple-output Medical Power Supply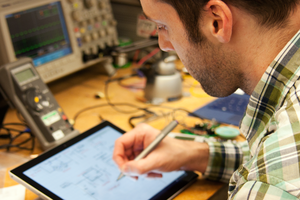 Phelps, NY – Dec. 5, 2019 – Bear Power Supplies (www.bearpwr.com) has won a contract to design a custom 300 Watt medical power supply for a US-based medical equipment manufacturer. The custom AC/DC converter will have a universal input and multiple outputs to power the entire system, including a 175 VDC output to drive a solenoid, a 4 mA current output to power a sensor, and outputs to drive displays and indicators.
Bear won the contract to design the power supply as part of the customer's system redesign and upgrade. In the process, the Bear engineering team identified several opportunities to improve the overall system by incorporating additional features into the power supply. For example, the power supply will incorporate a microcontroller (MCU) to replace a number of analog circuits in the system, simplify the control, reduce component count, and make the system more configurable.
"We have a well-deserved reputation for our ability to design and manufacture custom power supplies to meet the most unusual requirements that a medical device manufacturer can bring us," said Michael Allen, President of Bear Power Supplies. "Our power design engineers also take the time to understand the customer's system, and solve problems that the customer didn't think could be solved."
Bear will do the circuit design and PCB layout for the open-frame custom medical power supply. It will be certified to IEC 60601 standards and be integrated into the customer's equipment for use in clinical settings.
Bear expects to complete the power supply design and begin production at its upstate New York, USA electronics manufacturing facility in 2020.
About Bear Power Supplies
Bear Power Supplies designs, manufactures and sells power supplies for commercial, industrial, and medical equipment. Products include rugged, encapsulated AC/DC and DC/DC power converters and full-custom power supplies to meet OEM designers' most difficult requirements. Capabilities range from fast-turn prototypes to high volume production. The company's ISO 9001:2015 certified headquarters, design and manufacturing center is located near Rochester, New York. Bear Power Supplies is a business unit of Z-AXIS, Inc.
Contact:
Kimberly Allen, Bear Power Supplies
+1 (315) 548-5000
sales@bearpwr.com
Related