As Kuwait Invests to Boost its Oil Output, Fine Tubes Wins Important Approval as KNPC Vendor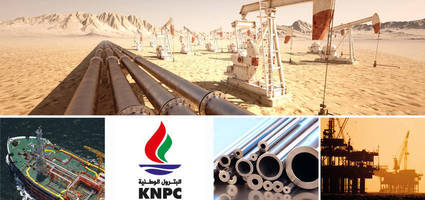 Fine Tubes, a leader in the manufacture of precision tubing for critical applications across a range of global markets, is delighted to announce that it has been approved as a vendor by the Kuwait National Petroleum Company (KNPC) for the supply of ferrous and non-ferrous tubing for its refineries. The approval remains valid until March 2020.



Established in 1960, KNPC is the national oil refining company of Kuwait and became fully government-owned in 1975. As owners of the Mina Al-Ahmadi, Mina Abdullah and Shuaiba refineries, KNPC is responsible for oil refining, gas liquefaction and the distribution of petroleum products within the local market.



Kuwait, a member of OPEC currently pumps around 3 million barrels per day (bpd), mainly from maturing oilfields, but plans to invest billions of dollars on exploration over the next five years in order to increase its output capacity to 4 million bpd by 2020.



The tubing applications that Fine Tubes will be able to offer to KNPC and their qualified suppliers include:

• Downhole, hydraulic and chemical injection control lines

• Control lines in subsea umbilicals

• Flowline control line tubing for pipe-in-pipe bundles

• Downhole gauge cables

• Control and instrumentation tubing

• Pressure housings

• Hydraulic tubing for control measuring devices and pumps



Nicholas Head, Fine Tubes  Business Development Manager - Oil Gas and Chemical Process, commented: "Securing this approval will not only open up important new opportunities with KNPC, it will also help to strengthen our position across the Middle East region which is obviously a hugely important market for our oil gas business."



"Having already proven our reliability, offering high quality products and excellent service through the options we have previously provided to KNPC, this approval reinforces how Fine Tubes has a consistent record of new product design and innovation within this industry."



Notes to Editors

Press Office for Fine Tubes Ltd

Phone: +44 (0) 844 822 1658

Mobile: +44 (0) 7739 461 061

Email: abigail@singletonpr.com



About Fine Tubes Ltd

www.finetubes.com

  @FineTubes



• Established 70 years ago, Fine Tubes is a leading metal tubing manufacturer with its headquarters and production facilities in Plymouth, UK and sales offices in Germany (Munich), France (Orleans), India (Noida) and the US (Houston). In addition, the company has several agents across the globe, including oil & gas specialists in Kuwait, Oman, Qatar, Saudi Arabia and the UAE.



• The company manufactures both seamless and welded tubes, in a wide range of stainless steel, nickel, titanium and zirconium alloys, for critical applications in the oil & gas, nuclear and power, aerospace, chemicals and medical equipment industries.



• Recent oil & gas projects for which Fines Tubes has supplied specialist tubing include the development of fields in the North Sea, Norway, Nigeria, Australia and a number of the GCC countries in the Middle East. 



• Fine Tubes currently employs around 380 permanent staff and exports its products to over 35 countries worldwide, including India, China and the US.







More from Agricultural & Farming Products