Aero Store Corp. Offers Parachute Loft for Parachute Assemblies, Repairs, and Inspections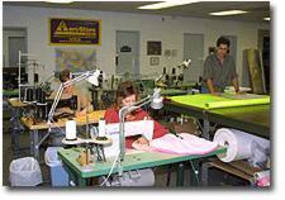 Aero Store Corp., located in Pottstown Pa, provides quality parachute rigging work, assembly, repair and Inspection services for both Sport and Military.  All rigging services are performed by Master and Senior FAA Parachute Riggers.  



Services include:

• Main Parachute Assembly

• Main Parachute Inspection

• Main Parachute Repacking

• Reserve Parachute Assembly

• Reserve Parachute Inspection

• Reserve Parachute Repacking

• Pilot Emergency Parachute Inspection and Repacking



In addition to our services, our products include parachute canopies, harness containers, gear bags, parachuting hardware, helmets, instruments, camera accessories,  gloves, goggles, knives, replacement parts, parachute rigging materials, parachute rigging tools, parachute training aids and used parachute equipment.  



We operate a fully-stocked store, together with a full-service parachute loft that is ready and equipped to provide custom work and repairs, no matter how large or small. For more information, please call 610-327-8555 or visit our website www.aerostore.com. We also welcome you to visit us at www.facebook.com/AeroStoreCorp.



Related