Addivant™ Receives Formal Approval from the FDA for Food Contact Use of its Nonylphenol-Free Antioxidant Weston® 705 in Styrene Block Polymers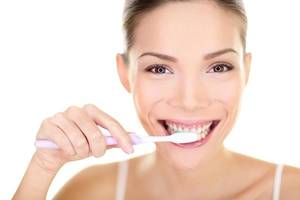 DANBURY, Conn., Sept. 13, 2017 - Addivant™, the world leading supplier of liquid phosphite antioxidants for plastics, announced today that its nonylphenol-free stabilizer, WESTON® 705, has received formal approval from the US Food and Drug Administration (FDA) for food contact use in styrene block polymers.
It covers the use of WESTON® 705 at levels up to 2000 ppm for food contact use in multiple types of styrene based systems such as SIS, SBS, SEBS and SIBS. This expands the food contact use of WESTON® 705 in styrene block polymers beyond the recent FDA approvals for repeat use articles intended for infant formula and breast milk.
"The FDA approval for food contact use in styrene block polymers opens a broad new range of food contact applications where customers have been seeking a high-performance liquid nonylphenol-free drop-in," said John Steitz, Addivant's CEO. "WESTON® 705 has been developed to surpass global regulatory standards providing a complete profile of its Non-Intentionally Added Substances (NIAS), allowing its customers to stay ahead of the food safety curve. We remain committed to further invest in the extension of our food contact approvals of WESTON® 705 in a broader range of polymers and elastomers."
Addivant™ is dedicated to Responsible Care®, the chemical industry's initiative to protect the environment; while ensuring the safety and security of our operations; and safeguarding the health and safety of our employees and neighboring communities. The goal is to make continuous progress toward the vision of no accidents, injuries or harm to the environment. As active and responsible members of the communities in which we operate, Addivant™ is committed to open communication with our employees and neighbors. The company monitors the safe production, transportation, and use of its products. Employees are comprehensively trained to do their jobs safely and with minimum impact on the environment. We care about the future - for all of us. To learn more about WESTON® 705, visit https://www.weston705.com/.
Company Contacts:
Americas:
Beverly Kindermann:
+1 203 702 6182
Europe:
David DeCorte:
+32 479 456 386
Asia Pacific:
Bill Xu:
+86 21 6032 6822
About Addivant™
Visit https://www.addivant.com/about-us for more information.
About SK Capital
Visit https://skcapitalpartners.com/about-us/ for more information.
More from Architectural & Civil Engineering Products