Abell Combustion Adds Itron Gas Regulators to its Product Line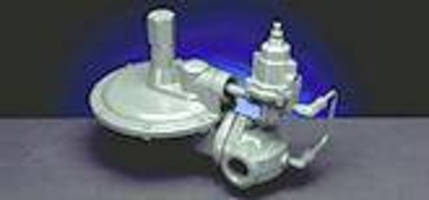 Abell Combustion Inc. in Kinberton, Pa is happy to announce a complete offer of gas regulators. Itron Gas Regulators are high pressure reducing regulators. Itron (formerly known as Actaris and Schlumberger) gas pressure reducing regulators are designed for accuracy, dependability and safety.. Itron regulators can also be used for industrial applications with most non-corrosive gases including air, nitrogen, dry carbon dioxide and propane.

The product line consists of "spring loaded" service regulators for lower output pressures, as well as "constant loaded" regulators for higher outlet pressure applications. Internal relief and internal monitoring compatibilities are also offered. For a full list of regulator size and additional information, please see our website www.abellcombustion.com/ancillary.htm

About Us:

Abell Combustion has been offering combustion equipment to industry for over 40 years. We carry many lines and in addition to meters and regulators we offer ovens, burners, controls, furnaces, valves, gauges, heaters and other process and combustion equipment. We have a large inventory for immediate delivery. For more information, please call 610-827-9137, sabell@abellcombustion.com or visit our website www.abellcombustion.com.

More from Electronic Components & Devices