AAC Provides a Variety of Vibration Isolators for Medical Applications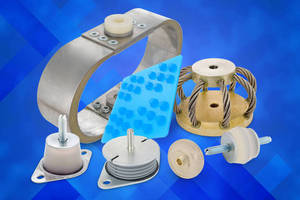 New Hyde Park, NY - Advanced Antivibration Components - AAC offers functional vibration isolators for the Medical Industry including silicone gel pads, sheets, silicone gel as well as wire rope isolators for larger applications. Applications include medical equipment such as flow cytometers, blood analyzers, life science cameras, sensitive electronic scales, handheld devices, carts, motors and pumps. Our silicone gel products are very effective in isolating vibration in low frequency applications with loads ranging from 0.11 to 165 lbs per mount.

At Advanced Antivibration Components - AAC, we provide products exclusively related to the elimination of vibration, energy absorption and protection of components and devices from shock and possible destruction. AAC stocks a wide range of shock & vibration isolation products which include: stud & nut type mounts, base plate fastened mounts, wheels, leveling & foot mounts, suspension mounts, spring, steel mesh & cable mounts, bumpers, channel mounts, bushings & grommets, pads & tapes, and couplings. These products are stocked in different materials including: rubber, neoprene, urethane, Sorbothane®, stainless steel mesh and springs. Many are suitable for use in extreme environmental conditions. Of special interest is a complete selection of Silicone Gel floor mounts, pads, sheets, plus paste-type thermal gel.

Detailed specifications are contained in Catalog V110, available free upon request from Advanced Antivibration Components - AAC, 2101 Jericho Turnpike, New Hyde Park, NY 11042-5416. Phone: 516-328-3662 Fax: 516-326-3365 Web: http://www.vibrationmounts.com/press/Medical1.htm.


Related