NIST WTC Recommendations addressed in new building codes.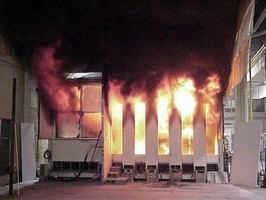 Press Release Summary: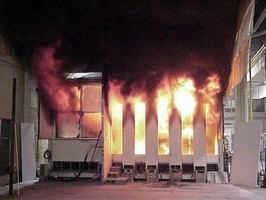 Based on recommendations from NIST, building code changes approved by the ICC address fire resistance and emergency evacuation concerns in tall buildings. The changes will be incorporated into the 2007 supplement to the ICC's International Building Code. They address fire resistance of structural components, the use of sprayed fire-resistive materials, elevators for use by first responders, the number of stairwells, and exit path markings.
---
Original Press Release:

NIST WTC Recommendations Spur New Model Building Codes



Safer buildings-especially tall structures-that are more resistant to fire and more easily evacuated in emergencies are the goal of the first comprehensive set of building code changes recently approved by the International Code Council (ICC), based on recommendations from the National Institute of Standards and Technology (NIST). The recommendations were the result of the findings of NIST's three-year investigation of the collapses of New York City's World Trade Center (WTC) towers on Sept. 11, 2001.

The changes will be incorporated into the 2007 supplement to the ICC's International Building Code (IBC), a model code used as the basis for building regulations promulgated and enforced by U.S. state and local jurisdictions. Those jurisdictions have the option of incorporating some or all of the code's provisions but generally adopt most provisions.

"We fully endorse these code changes and are gratified that NIST's WTC recommendations have stimulated fundamental and substantial changes in U.S. building codes and standards that represent a significant improvement in public safety over current practice," says Shyam Sunder, lead WTC investigator for NIST. "NIST is committed to continuing our work to support industry and the nation's building and fire safety officials so that the remaining recommendations also are fully considered."

The model code changes address such areas as the fire resistance of structural components, the use of sprayed fire-resistive materials (commonly known as "fireproofing"), elevators for use by first responders, the number of stairwells, and exit path markings.

Two more model code changes will be considered for the next edition of the IBC in 2009. In the first case, a broad industry coalition is developing a proposal that would recommend structures be designed to mitigate disproportionate progressive collapse and ensure, for the first time, minimum structural integrity and robustness requirements for structures as complete systems. The second proposed code change would require the use of a nationally accepted standard for conducting wind tunnel tests routinely used for determining wind loads in the design of tall buildings. During its investigation of the collapses of the WTC towers, NIST found that wind load estimates from three separate wind tunnel tests on WTC models differed greatly.

For more information, including a Web-based system for tracking the progress toward implementing all of the NIST WTC recommendations, go to wtc.nist.gov.

Media Contact: Michael E. Newman, michael.newman@nist.gov, (301) 975-3025


More from Software