System Logistics Corporation
115 Vista Blvd.
Arden, NC 28704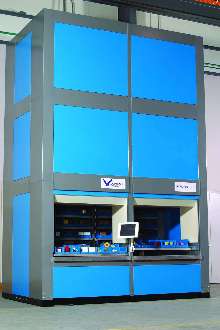 SMARTdepot(TM) Cross-bay(TM) Vertical Lift Module (VLM) includes Multi-bay(TM) design to maximize storage space and allow product in any storage bay to be delivered to an operator at any workstation. Identified by personal user ID, Smart-Access(TM) Profile System allows each user to have unique settings pertaining to preferred workstation height, personal tray locations, language, and restricted...
Read More »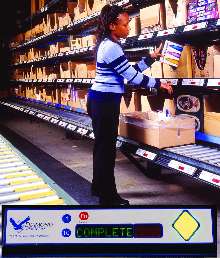 DirectPick(TM) provides users with flexibility for reconfiguring system based on changes in SKU mix or velocity picking rates. Product is configurable for various picking strategies such as discrete, batch, cluster, and cart picking. Able to function as stand-alone system or as addition to carousel system, product runs on Windows 2000 or NT workstation or server, and integrates with existing...
Read More »