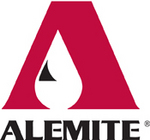 1057 521 Corporate Center Drive
Suite 100
Fort Mill, SC 29715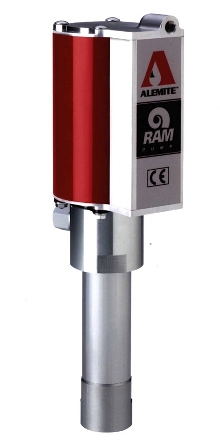 RAM reciprocating grease pumps have double acting downtubes and provide 4.5 gpm grease delivery. Powered by RAM air-operated 3 in. dia spool valve motor, they provide constant grease flow on both upstroke and downstroke. Pumps produce 50:1 material-to-air pressure ratio. Air inlet is 1/4 in. female, and material outlet is 3/8 in. female. Units are available in portable, drum, and bulk dispensing...
Read More »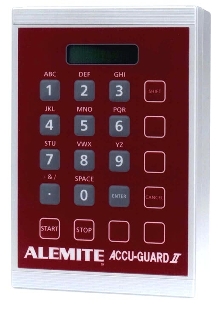 ACCU-GUARD II Compact controls up to 6 products to 6 dispensing points, and can be programmed for quarts, gallons, or liters. It controls tank totals and reorder levels, providing stock inventory with -
Read More »
Automated Grease System (AGS) controls lubricant delivery to multiple bearing points on machinery and mobile equipment. It is pre-assembled into one package containing pump, controller, and metering valve. Metering valve houses series of pistons, which precisely dispense lubricant to 6, 12, or 18 outlets. Block can be configured to meet lubrication requirements of variety of bearings.
Read More »