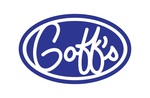 700 Hickory Street
Pewaukee, WI 53072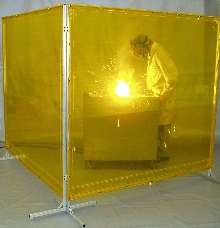 Weldview Screens feature lightweight, 1 in. extruded aluminum frame that hinges together or slides into position to provide stable one-piece barrier to protect against arc welding, grinding sparks, and flame cutting. Under-over leg design allows adjacent panels to be placed at desired angles, while gussets help prevent bending and wobbling. Colored PVC screens are 14-mil thick and protect against...
Read More »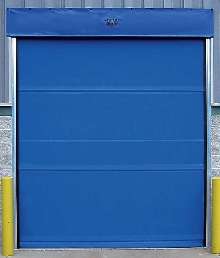 Motorized Bug Blocking Curtain Door opens at speeds from 2-13 in./sec and does not hinder flow of traffic. Operated by hard-wired rocker switch or wireless remote control, curtain glides along vertical aluminum guide extrusion on low-friction rollers. It offers shade/screen improvement factor to 65% and features 13 x 12 polyester scrim; 11 oz, pre-coated, woven vinyl mesh screen; top valance...
Read More »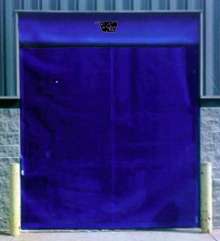 Bug Blocking Curtain Door permits flow of cool air and sunlight through exterior doors and keeps bugs, birds, and intruders outside. Made of weather-resistant, vinyl-coated mesh, doors will not fade or mildew. Mesh panel draws from one side to the other to manually open and close. Door is held closed by 2 in. Velcro fasteners along moving, vertical edge. Flexible 1 in. PVC-pipe batten reinforces...
Read More »