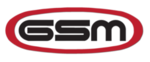 39611 W. I-55 Service Rd.
Ponchatoula, LA 70454
Baton Rouge May 3rd, 2017 - Gulf South Machine Inc. was named Louisiana's Small Manufacturer of 2017 by MEPOL (Manufacturing Extension Partnership of Louisiana) in a reception held at the Governor's Mansion in Baton Rouge. GSM was recognized and honored for its initiative in improving its quality management system in response to an area and industry-wide economic down turn brought on by...
Read More »
Ponchatoula, LA – July 2018 - Gulf South Machine (GSM) announces a significant capital investment with the recent purchase of two new high performance Mill/Turning centers. The addition of these precision CNC machines increases our capabilities with tighter tolerances, and greater efficiency to improve our capability, capacity, and affordability for our valued customers. GSM is committed and...
Read More »
Ponchatoula, la – July 2018 - Gulf South Machine (GSM) is honored to accept the distinction of MSI's 2017 Supplier of the Year. That GSM has been awarded this multiple times during our twenty eight year alliance provides evidence that we are committed to the customer/supplier relationship. GSM owner Larry Holak has recognized and stressed the importance of building and sustaining...
Read More »