75 Commerce Drive
Allendale, NJ 07401
Modems route RS-232 type camera control signals over conventional telephone lines, or via fiber or wireless connections. Modems are available in transmitter and receiver models. CM-4-XMT transmission modem converts camera manufacturer's S protocol, allowing control signals to be transmitted from unmodified remote operating panels to camera. At camera, complimentary CM-4-RCV receiver modem...
Read More »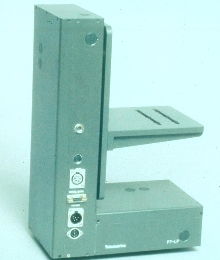 PT-CP-S2 is available with top or side mounting platforms; PT-HP-S2 H-shaped pan/tilt head is available with extended arms and yoke, and optional slip ring for continuous 360 deg panning; PT-LP-S2 is L shaped for teleprompter applications. Units are controlled via RS-232/422 protocol with interface connectors for camera and lens control functions. All incorporate cross roller bearings and Swiss...
Read More »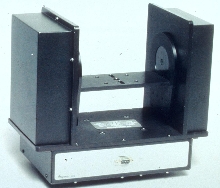 PT-HP-S2 is designed for ENG and CCD cameras with digital drive lenses. It is controlled via RS-232 or RS-422 protocol with direct lens and camera interface connectors for control functions. Manual smooth motion is accomplished using velocity servo controls, along with convergent pan, tilt, zoom and focus presets. PT-HP-S2 incorporates heavy duty cross roller bearings and Swiss DC motors with...
Read More »