141 McPherson Street
Markham, ON L3R3L3 CAN
VX-100 POS System and Registroid Cloud Deliver Comprehensive Solution to Retailers DOVER, N.J. - Casio America, Inc. is dedicated to being a leader in the point-of-sale (POS) industry by supplying cutting-edge technology that lowers costs and streamlines efficiency. To build on that dedication, Casio is proud to announce its official interface with Registroid(TM) LLC - an independent software...
Read More »
Built with one-touch triple sensor technology, Pro Trek PRG550-1A1 includes digital compass, altimeter, barometer, and thermometer. This 3-hand analog watch, with LCD window, is water resistant and features auto LED light that operates by Tough Solar Power technology. Able to operate down to 14-
Read More »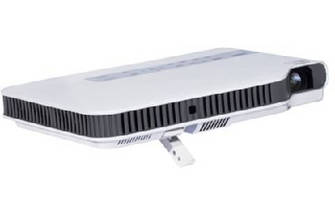 Weighing 5 lb and measuring 1.7 in. high, SLIM Series is powered by combination of Laser and LED Hybrid Light Source and DLP technology. Units feature wide-angle 2X power zoom lens and intelligent brightness control, which uses built-in light sensor to adjust brightness level of projection to suit lighting conditions of room. Some models include USB capabilities, built-in presentation timer, and...
Read More »