Powercet Corp.
2980 Scott Blvd., Santa Clara, CA, 95054, USA
Latest New Product News from
Powercet Corp.
Test & Measuring Instruments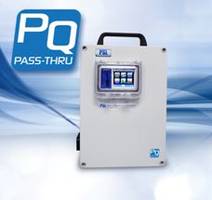 Oct 11, 2017
PQ Pass-Thru™ Power Recorder/Analyzer is integrated with dual cellular antennas and can be connected to Ethernet. Unit is used to monitor and record ac power feeding and is suitable for medical, laboratory and sensitive electronic equipment applications. Product offers daily or weekly reports and notifications when there is a power failure. Analyzer is equipped with Lab PQube3®... Read More
Other Company News from
Powercet Corp.