318 Industrial Lane
Torrington, CT 06790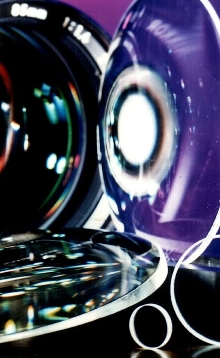 Optically clear, low movement, low shrinkage lens assembly adhesives include UV blocking grades, which exhibit excellent adhesion to PVA, CR-39, and CAP, and provide UV/visible protection to 410 nm. Design eliminates birefringence. Low shrinkage, low outgassing opaque adhesives are available in viscosities from thin wicking grades to thixotropic gels. Adhesives cure when exposed to low/medium...
Read More »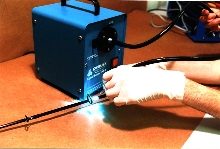 Formulated to cure rapidly, epoxies produce slick, smooth, dry surfaces that provide bonding, sealing and protective coatings in seconds, and reach full strength in 1-24 hr. Cured epoxy bonds exhibit low shrinkage and outgassing properties and offer good solvent and temperature resistance. They adhere to glass, metal and wide variety of plastics. Surface treatment provides adhesion to some...
Read More »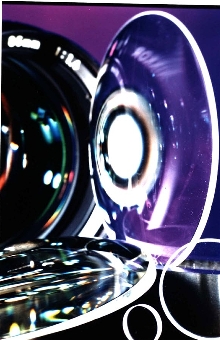 Lens assembly adhesives for precision bonding, mounting, laminating, and fixturing applications have good adhesion to lens construction materials and to most metal, coated or painted frames and holders. Applications include cameras, microscopes, as well as eyeglass and sunglass lenses. Special UV blocking grades are available that adhere to PVA, CR-39, and CAP. These flexible lens bonders provide...
Read More »