Rheocast Company, a Division of The Fall River Group, Inc.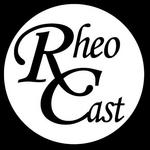 N114 W19250 Clinton Dr.
Germantown, WI 53022
Germantown, Wis. (December 6, 2017) – Rheocast Company, a contract manufacturer of high pressure brass and aluminum die castings, has promoted Charlie Wright, Jr. to VP of Operations at its Germantown facility. Wright had been serving as the Plant Superintendent of the 40-year-old Wisconsin Company, and was previously the Sales & Marketing Manager of the firm. "Charlie's hands-on experience...
Read More »
GERMANTOWN, WI – Rheocast Company has opened a new tooling facility in Germantown, Wisconsin, adjacent to its main manufacturing facility for brass and aluminum high-pressure die castings. At its new tooling operation, Rheocast occupies half of the 15,000-square-foot building at N114 W19049 Clinton Drive, and employs three new employees there. After thorough research, Rheocast invested well...
Read More »