1060 Corporate Center Dr.
Oconomowoc, WI 53066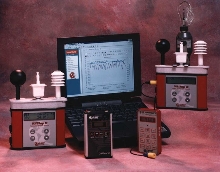 QuestSuite-® Professional records, reports, charts, and analyzes exposures to occupational and environmental hazards measured by company's instrumentation. Monitoring and calibration data is stored in central system. Applications include noise dosimetry, industrial sound surveys, octave band sound analysis, area and personal heat stress monitoring, thermal comfort monitoring, confined space...
Read More »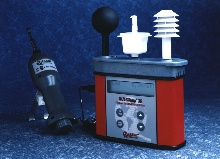 Datalogging QUESTemp 36 simplifies heat stress management by providing users with real time guidance on stay times and work/rest regimens. Guidance is based on screening criteria for heat stress as defined in ACGIH TLV Handbook, U.S. Navy PHEL Charts, and EPRI Action Items. Instrument eliminates need to carry paper charts, pocket guides, and look-up tables into field. Instrument can also be used...
Read More »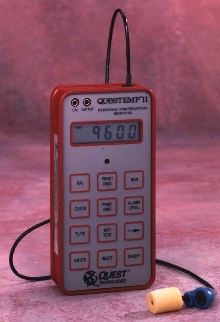 Questemp II continuously monitors respondent's temperature via ear, and alarms when specified limits are exceeded. Model 3800 continuously monitors heart rate and correlated core temperature via chest-worn sensor, alarming when certain combinations of heart rate, temperature and exposure times are factored with age and type of protective clothing worn. Both record time history of measured values...
Read More »