13135 W. Lisbon Rd.
Brookfield, WI 53005
Share: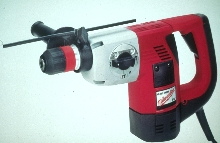 Models 5359-21 (3-wire grounded) and 5360-21 (double insulated), 1-1/8 in. SDS Rotary Hammers feature 7.4 Amp motors. Hammer-with-rotation mode lets tool drill small dia holes into concrete or masonry. Rotation-only mode turns off tool's hammering action for drilling in wood, metal, or plastic. Hammer-only mode is for light chipping and chiseling. Rotary hammers operate at 0-980 RPM and 0-4,200...
Read More »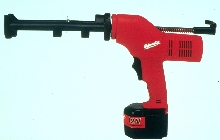 Model 6560 cordless 12-volt gun pushes out high viscosity urethanes, caulks and adhesives. Microprocessor-controlled flow control switch provides precise beads, while drip protection feature briefly reverses motor when trigger is released to help keep work area clean. Trigger lock-off prevents tool from accidentally being turned on. Model 6560 is made of Zytel-® nylon, and will not bend, dent or...
Read More »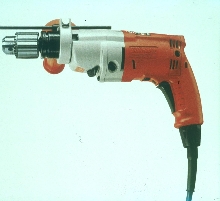 Model 5371-21 double insulated, 1/2 in., dual-torque Magnum-® Hammer-Drill Kit features metal gear housings. Its 5.5 amp motor and dual-torque gearbox provide high-speed drilling (0-2500 rpm) with smaller bits, and ample torque for larger bits in low-speed range setting (0-1000 rpm). Hammer-Drill also features variable speed switch with reverse and selector for hammer with rotation, and rotation...
Read More »