710 Old Willets Path
Hauppauge, NY 11788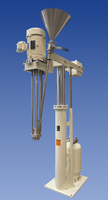 Hauppauge, NY – Feb 2021 – ROSS Batch High Shear Mixers equipped with the Solids/Liquid Injection Manifold (SLIM) Technology deliver powders in an efficient manner for quick wet-out and complete dispersion into low-viscosity liquids. In a conventional rotor/stator mixer, materials are continually drawn from below the mixing head and then expelled at high velocity through the stator openings....
Read More »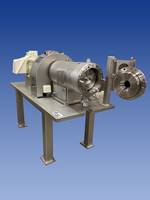 Designed for efficient high-throughput emulsification, dispersion and homogenization. Features type 316 stainless steel mixing chamber, 150-psig jacket for cooling and heating up to 250F. Suitable for industries including food, cosmetic, pharmaceutical, chemical, adhesive and composites manufacturing .
Read More »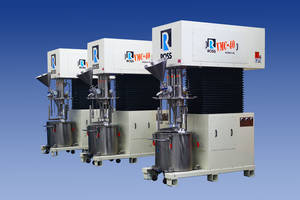 Designed for full vacuum operation and include three-wing anchor agitator with teflon blades. Features explosion-proof tank light, RTD thermoprobe, CIP spray nozzles and dedicated port for nitrogen purging. Ideal for mixing medium to high viscosity slurries, pastes, gels, creams and suspensions.
Read More »