Atlas Material Testing Technology LLC
1500 Bishop Court
Mount Prospect, IL 60056
Fundamentals of Weathering I is a one-day seminar that introduces basics of natural and accelerated weathering testing to those involved in designing, evaluating, specifying, selling, or purchasing materials or products that could be affected by exposure to light or weather. Fundamentals of Weathering II addresses how weather and climatic factors affect materials. It also examines how laboratory...
Read More »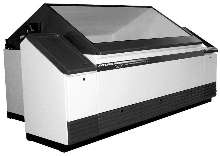 Model CCX Advanced Cyclic Corrosion Cabinet with 90°C option features temperature-resistant materials for dispersion towers and connectors, temperature-resistant fiberglass shell and gel coat, fiberglass cover with tempered-glass viewing window, and insulation around exposure zone. Unit replicates stresses that result in degradation including salt-saturated air and salt spray, high...
Read More »
Ci3000+, Ci4000 and Ci5000 Xenon Arc Weather-Ometers include multiple language capabilities (English, French, German, Japanese, Spanish, and Chinese) and test library, which allows operators to select tests from sets of standardized or user-defined testing programs. They are approved by General Motors Corporation and Ford Motor Company for conducting SAE J1885 and J1960 testing.
Read More »