2323 Delaney Road
Gurnee, IL 60031
Share: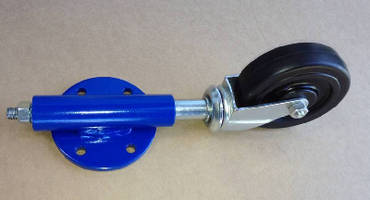 Converting static work platforms into portable or rolling platforms, Self Locking Spring Caster is constructed with ¼ in. thick steel U bracket that supports spring mechanism. Spring moves with adjustable rubber pads at end of solid steel frame. As weight is applied from above, spring and pads lock and engage to floor for worker safety. Three different capacity springs are available to best...
Read More »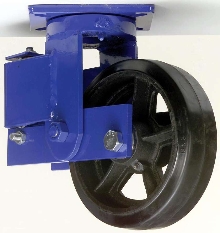 Available with wheel diameters from 6-20 in., Series KP290/KP291 is designed for heavy shock loads and punishing service in applications where equipment ranges from 1,550-5,000 lb. Shielded swivel raceway protects caster from dust and grime, while precision ball bearing raceways facilitate swiveling under load. Springs, offered in various tensions to meet load requirements, provide shock...
Read More »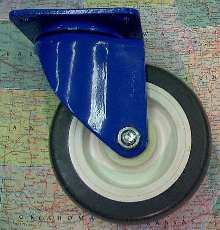 Model No. 200-6DK-PC rust resistant, cold formed caster has 2 precision aligned swivel raceways and is powder coated to resist salt spray and harsh liquids used in wash down applications. Medium heavy precision built swivel caster utilizes cold formed parts made to exact tolerances from heavy gauge steel and hardened for severe service. Suited for food service, hospitals, and processing industry...
Read More »