247 Rangeway Rd.
North Billerica, MA 01862
Share: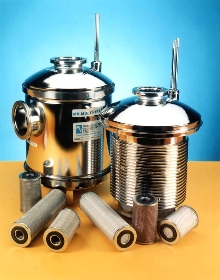 MV Multi-Trap Model IC has stainless steel knock-down stage (for collecting heavy solids) and water-cooled internal coils with more than 200 sq. in. of surface area to collect condensables and particulates. It can be configured with 2 banks of 10, replaceable, 4-1/2 in. filter elements or 1 bank of five, 9-1/2 in. elements. High capacity trap can be used in chemical, optoelectronic,...
Read More »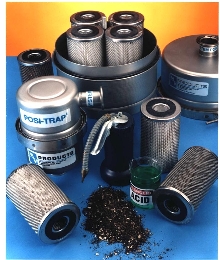 Posi-Trap vacuum inlet trap has self-contained filter cartridge with positive sealing gaskets on both ends to prevent blow by and protect pump from contamination and oil back-streaming. Filter cartridges are available for abrasive and corrosive applications, including stainless steel, copper gauze, molecular sieve, Sodasorb, activated charcoal, and Polyro types. Traps come in 4 and 8 in. sizes in...
Read More »