669 Forest St.
Marlborough, MA 01752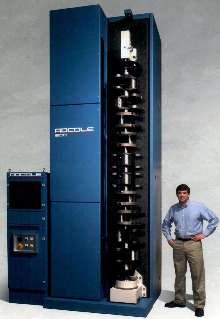 Heavy-duty Model 1200-8 crankshaft and camshaft gage measures parts up to 130 in. long, with 22 in. swing diameter, that weigh up to 3,200 lb. Featuring laser interferometer system, product also employs contact follower to measure pin journals for roundness and straightness. It has 12 in. follower stroke and provides instant graphic display of measured parameters. Built on base of structural...
Read More »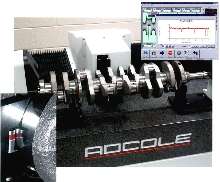 Model 1000 has 3 variable reluctance pickups, each having 5Â-µm diamond stylus that measure roughness parameters such as Ra, Rp, Tp, and Rsk on main and rod journals as well as thrust faces. Manually loaded, fully automatic gage utilizes Windows NT software graphics and may be stored and used in SPC programs. Capable of scanning 2,000 points/mm, gage measures entire length of journal in 1...
Read More »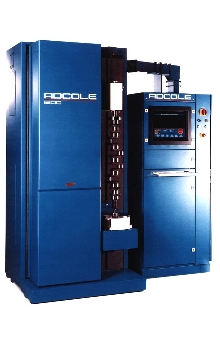 Upgrade Package for Model 1200 crankshaft gage includes sealed and cooled electronic cabinet with UPS, Pentium PC, color printing/plotting, and 19 in. color monitor with touch screen and sealed keyboard. It also includes head stock drive motor and laser reference optics. Retrofit package improves user interface, increases data density to 1,440 points, and is 20% faster, allowing it to perform...
Read More »