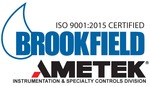 11 Commerce Blvd.
Middleboro, MA 02346
Used with CT3 Texture Analyzer, which operates in both compression and tension modes, Model TA-LTT tests adhesive strength of materials per ASTM D2979. Sample is adhered to slide that is placed in bottom fixture. Top of sample is then gripped by upper clamp and CT3 Tester applies tension, measuring force required to break adhesive bond. Offering range of test modes, TexturePro CT Software...
Read More »
Customized IQ/OQ/PQ (Installation/Operation/Performance Qualification) document comes with instructions on steps to accomplish installation, operation, and performance protocol for instrument, allowing users to self-certify PFT via Certification Kit. Calibrated reference powder, BCR-116 Limestone, is certified by the European Commission in Belgium and comes with Certificate of Calibration as well...
Read More »
Intended for use with CT3 Texture Analyzers, Texture Pro CT v1.3 caters to 21CFR Part 11 compliance with controlled user access to specific test methods and data security for safe and permanent record keeping. Functionality helps users perform detailed texture analysis on test samples of various shapes and sizes while automating test procedure and removing operator bias. Able to run on 32- or...
Read More »
Intended for use with PFT Powder Flow Tester, Shear Cell Kits with material options- provide selections that help- simulate actual working conditions with equipment on plant floor. Standard kit includes Trough and Lid milled from 304 stainless steel, and other options include mild steel, 316 stainless steel, and Tivar. Also, custom shear cell kits can be made to- customer material...
Read More »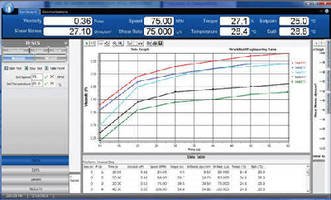 With RheocalcT Software, operators- can automate viscosity testing from PC when using DV3T Rheometer and DV2T Viscometer. Loop functions allow performance of repetitive tasks on test samples that require viscosity measurement at multiple rotational speeds, different temperature set points, and discreet time intervals.- RheocalcT collects data and allows it to be saved, viewed, printed, plotted,...
Read More »
Intended- for use with CT3 Tester,- TA-DGA Dual Grip Assembly is designed for testing tensile breaking strength of materials. Both lower and upper grip assemblies are included with this accessory, and grip length for holding onto sample test strips is 10 mm. Dual grips are used to pull- sample apart or peel backing from substrate in- 180-
Read More »
Designed to measure force required to peel lid off sealed container, Model TA-GPJ can be adjusted to remove lid at 0, 45, or 90-
Read More »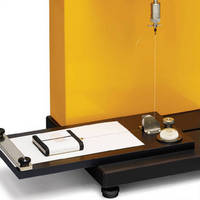 TA-SFJ Sliding Friction Jig measures coefficient of friction (COF) between- two materials by sliding them against each other. While one material is affixed to base plate of test fixture, other material is wrapped around- weight. Test apparatus utilizes CT3 Tester to pull weight in horizontal direction at constant speed so that sliding friction between two materials is measured accurately...
Read More »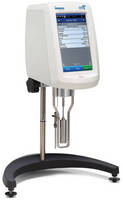 Along with math models such as Power Law that can analyze data for flow index and other selectable variables, DV3T- features 7 in. full color touchscreen that- displays all test parameters along with measured values for yield stress, viscosity, and temperature. On screen graphing shows real-time test data, which can be captured in stand-alone mode, recorded on- printer, or sent to- PC. PG...
Read More »