301 Woods Park Drive
Suite 301
Clinton, NY 13323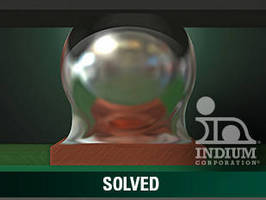 Doped with manganese for strength, SACM™ meets electronics assembly market's demand for solder alloy that offers combination of optimal- drop shock performance, thermal cycling, and lead-free composition. Product features tensile strength of 5,625 psi, yield strength of 3,590 psi, and 15.7% elongation. Alloy is especially suitable for manufacture of consumer electronics that experience...
Read More »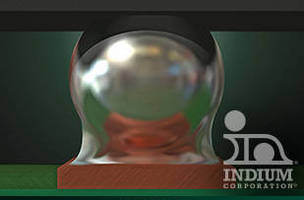 Offering optimal drop shock performance without compromises- to thermal cycling, SACM™ has lead-free composition and consists of 97.5–98.5% Sn (tin), 0.5–1.0% Ag (silver), 0.5–1.0% Cu (copper), and dopant levels of Mn (manganese). Alloy is doped with manganese, which increases strength, while reduced silver content promotes stable cost structure. Properties include 5,625 psi tensile...
Read More »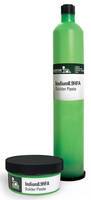 Suited for assemblers and OEMs of mobile phones and other personal electronics devices contending with sub-8 mil challenges, Indium8.9HFA halogen- and Pb-free solder paste optimizes print performance and mitigates common defects such as QFN voiding, head-in-pillow, and graping. Transfer efficiency lends to consistent, full volume print deposits (8 mil), while print pressure and response-to-pause...
Read More »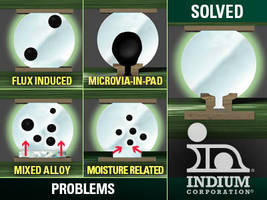 Manufactured with standard type 3 powder in Sn63, Sn62, and Indalloy100, Indium6.4 minimizes voiding under QFN and BGA assemblies. Whereas typical water-soluble paste has approximately 15–30% voiding, Indium 6.4 consistently yields less than 5%. Additional features include optimized response-to-pause printing, cleanability, and reflow properties as well as extended stencil life and slump...
Read More »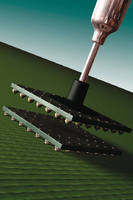 Designed for use in package-on-package applications 0.3 mm and larger, Indium9.91 can be used with SAC305 and Sn63/Pb37 alloys. Product's rheology optimizes both dipping and package retention. Featuring typical viscosity of 150 kcps, typical tack strength of 40 g, and working life of 8 hours at room temperature, solder paste eliminates defects due to package warping.
Read More »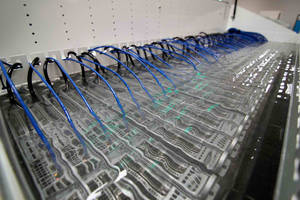 Indium Corporation's Heat-Spring® compressible soft metal thermal interface material is now being used in Green Revolution's CarnotJet(TM) liquid server cooling system. Green Revolution's CarnotJet(TM) System is one of the most powerful and efficient computer server cooling systems in the world. With over 100kW of cooling potential per rack, it can reduce a data center's total energy use by 50%....
Read More »
Indium Corporation has won the Innova Award for Best Technology for its Heat-Spring® metallic thermal interface material (TIM). Heat-Spring is a clean, high-performance thermal solution for the increasing demands of high brightness LEDs. It is a compressible metal foil with proven performance in such demanding environments as electronics, aerospace, and power devices. The compressible TIM...
Read More »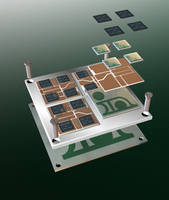 Heat-Spring-® metallic thermal interface material is soft metal alloy developed as compressible metallic shim suitable for IGBT mounting applications. Material's Heat-Springs are compressible soft metal performs that adapt to irregularities in mounting surface and are conductive both thermally and electrically. No special mounting apparatus is required. Heat-Springs are made of 100% recyclable...
Read More »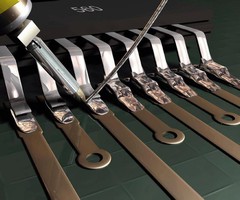 Colophony/rosin free, no-clean, cored wire solder, CW-501 comes in variety of alloys and wire diameters. Compatible with wave fluxes and Indium8.9, it provides wetting and solder spread with minimal smoking and low odor.
Read More »