Meggitt Sensing Systems - Wilcoxon Research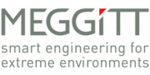 20511 Seneca Meadows Pkwy.
Germantown, MD 20876
Smart IEEE P1451.4 TEDS sensors have embedded memory chip with standardized transducer electronic data sheets (TEDS) that store sensor information and parameters for self-identification and self-description. Sensors include serial digital links for accessing information for plug and play operation, as well as analog signals for backwards compatibility with traditional measurement systems.
Read More »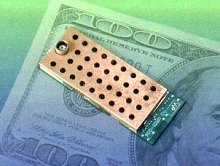 Model C1B 2.4 GHz transceiver module conforms to Bluetooth(TM) V1.1 specifications. It integrates all RF, bandbase processing, timing, and power conditioning functionality for plug-in compatibility with Casira development system in Class 1 Host Controller Interface module. Module provides 100 mW output power in 19 x 48 x 5 mm size, and 79 channels within the 2.4 GHz industrial, scientific and...
Read More »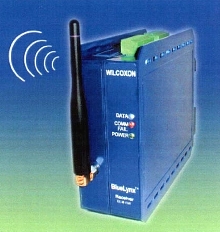 BlueLynx(TM), with Bluetooth(TM) technology, consists of BLT-1 transmitter module and BLR-1 receiver module. Transmitter can connect to either one dynamic sensor, or up to 4 standard 4-20 mA sensors. BlueLynx is designed to be completely plug-and-play compatible with hard wire signal transmission backbone. Applications include cranes, turntables, conveyors, oil refineries, water treatment and...
Read More »