47827 Halyard Dr.
Plymouth, MI 48170
Featuring sensor, electrical interface, cables, and software, ScanWorks-® xyz adds non-contact scanning to 1-, 2-, or 3-axis CMMs, CNCs, and layout machines. While machine sweeps sensor over part, sensor emits laser line and captures digital representation of part at 23,000 points/sec. Simultaneously, machine and sensor's positions are synchronized in software, resulting in cloud of points...
Read More »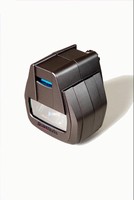 With scanning rate of up to 458,000 points per sec, handheld ScanWorks-® V5(TM) sensor allows speedy measurement of areas while maintaining dense point resolution of 14 microns. Its dynamic range enables accurate measurements on highly reflective and dark surfaces in all lighting conditions without need for prior surface treatment. Device is used to collect real-time data within 3rd party...
Read More »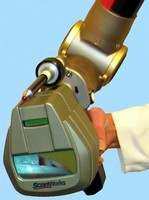 (PLYMOUTH, MI) - Perceptron has announced it is adopting the advanced optical measurement system of NDI (Northern Digital, Inc., Waterloo, Ontario) for the ScanWorks-® Handheld Laser Scanning System. The integration of NDI's advanced digitizing probe with the ScanWorks system makes the probe capable of both contact and non-contact laser scanning. The incorporation of NDI's solid-state Optical...
Read More »