3000 Old Pond Road
Bridgeville, PA 15017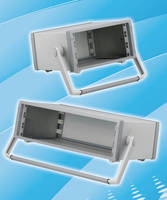 METCASE has launched the all new 'INSTRUMET' 19" case range. These stylish, versatile and light weight enclosures conform to the DIN and IEC standards for full and half width 19" equipment, and will accept standard 3U subracks and chassis. Typical applications will include test and measurement devices, communications equipment, medical equipment, laboratory systems and much more. The...
Read More »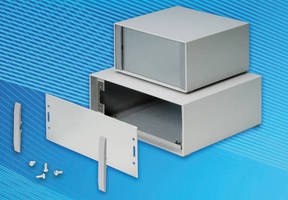 METCASE have extended the 'MINIMET' range of aluminum instrument cases. These compact, stylish and versatile enclosures have been designed for desktop and portable electronics. Typical applications will include test and measurement systems, medical and wellness devices, laboratory equipment, switch boxes, peripherals and interfaces etc. 'MINIMET' cases are now available in eight...
Read More »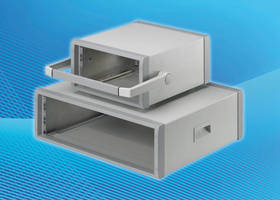 INSTRUMET cases are available in 3U x 10.5 x 13.8, 3U x 19 x 13.8, and 3U x 19 x 17.7 in. sizes. Enclosures are manufactured in aluminum, with fixing screws hidden on underside, and feature base and removable rear panels with ventilation slots, 2 die-cast front bezels with caged nut mounting points, and top panel. All models feature 2 internal support rails which simplify installation of heavy...
Read More »