IsoComforter, Inc.
4215 SW High Meadows Ave., Palm City, FL, 34990, USA
Latest New Product News from
IsoComforter, Inc.
Non-Industrial Products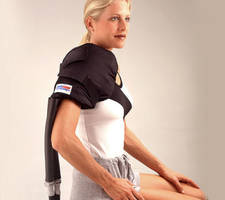 Oct 14, 2017
IsoComforter's Shoulder Pad helps to reduce pain by passing cold water which provides stable heat transfer to the injured area. Unit can be used for different body parts and features single flow design. Product is silicone free and comes with foam insulation and hose which helps to prevent condensation.
Read More