B&R Industrial Automation Corp.
1250 Northmeadow Parkway
Suite 100
Roswell, GA 30076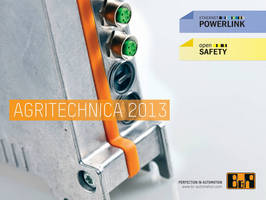 B&R innovations at the 2013 Agritechnica in Hanover Agricultural machine manufacturers are under the same pressure as industrial machine manufacturers when it comes to implementing automated solutions and guaranteeing the safety of their machinery. Moreover, outdoor use presents its own unique challenges for mobile machines. In addition to presenting optimal solutions for meeting these...
Read More »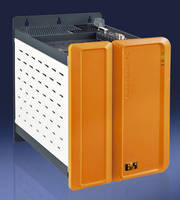 Powered by QM77 Express chipset and 3rd generation Intel® Core™ i3/i5/i7 CPUs with up to 4 cores, Automation PC 910 is available with 5 slots. Housing can be selected to allow installation of one, 2, or up toÂ- 5 PCI or PCIe cards. Ability to select appropriate processor, memory, and housing helps design PC to meet specific automation requirements, while selection of interfaces,...
Read More »