50 Bathurst Dr.
Waterloo, ON N2V1C5 CAN

Measuring 16HP wide x 6.5U or 6U high, power interface board features 2 cPCI hot-pluggable slots using standard 47-pin connectors. Sense and current share signals, also included, optimize power regulation and distribution. Board is designed for AC or DC power to be supplied and offers accommodations for rear power entry modules for 48 V requirements. Wire harnesses are available, providing +3.3...
Read More »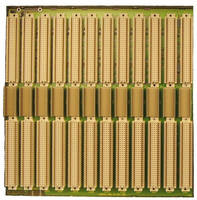 Offered in high-power, pluggable, and standard versions, VME64x (VME64 extensions) backplanes come in 6U (typ) height and offer various slot sizes with power bugs above and below slots. To meet VITA 1.7 Increased Current specification or high-power VME applications, 6.5U high backplanes feature extra power bugs on bottom of board. Another power option for VME-based systems is to use pluggable...
Read More »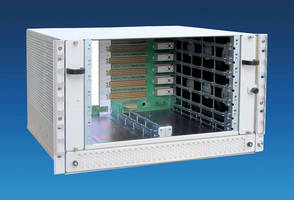 The 6U ATCA SlotSaver PXS0600 chassis features shelf managers that employ dual redundant switch functionality, 6 payload slots and push-pull cooling configuration for thermal management. This 6-slot ATCA backplane offers full mesh configuration, and Shelf manager offers integration of 10 GbE and 1 GbE layer 2 managed switch on same module, and with 2 shelf managers there is full redundancy and...
Read More »