626 Hanover Pike
Suite 102
Hampstead, MD 21074
Share: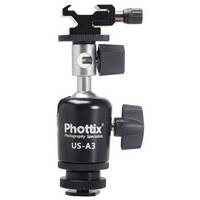 Hampstead, Maryland - As the exclusive distributor for Phottix products in the United States, OmegaBrandess is proud to launch the Phottix Umbrella Swivel US-A3. The redesigned Phottix US-A3 is an affordable umbrella swivel for off-camera-flash. Made from tough and durable quality aluminum alloy and fireproof PA66 plastic, the US-A3 is ready for any photographic situation. The ball head design is...
Read More »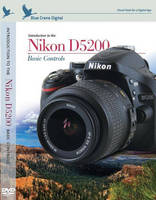 Hampstead, Maryland – Take great photos with your Nikon D5200! Watch this training video, and in just a couple of hours you will have the knowledge and confidence to create the images you want. The D5200 is loaded with features and controls. Learn how to operate the most powerful and useful camera settings for capturing great photos. Highlights from the DVD are: • Video and audio recording...
Read More »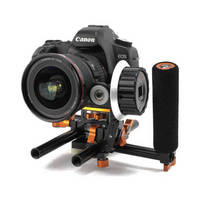 Hampstead, Maryland –The DSLR video market is continuing to grow.Â-  As the US Distributor for JAG35, Omegabrandess is proud to launch this full line of innovative and affordable products. The Products • Camera Rigs • Follow focus • Camera Supports • Extension Rods • Handles • Rail Accessories • Crimson Supports • Articulation arms…….and more! About JAG35 JAG35 offers...
Read More »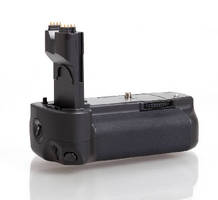 Hampstead, Maryland - The Canon 5D Mark III is as popular as its older siblings. Phottix is proud to launch the BG-5DIII Multi Function Battery Grip. Available now, it holds one or two LP-E6 or 6 AA batteries and features AF/On, FEL and AF Points Buttons, vertical shutter button, command dial and power switch. The BG-5DIII also provides a comfortable vertical shooting position with an additional...
Read More »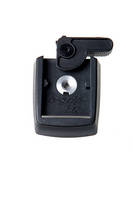 Hampstead, MD - The b-grip EVO, made in Italy by CPtech, provides a strong safe support for your DSLR. The base attaches to your waist belt (or to the belt provided), while the quick-release plate attaches to the camera tripod socket. A quick release mechanism provides instant access to the camera when required. The b-grip EVO is clad with a brand new sleek design, additional fastening points and...
Read More »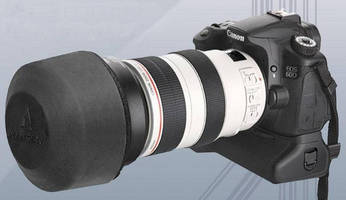 XL, 2X-L, Jumbo, and Giant Lens Guards, designed to fit lenses and hoods from 3 7/8-8 1/8 in. dia, feature snug-fitting, padded cover. Combination of tough, 0.08 in. Santoprene(TM) outer cover and cushiony, shock-resistant inner core made of 0.25 in. thick, closed-cell neoprene absorbs impact and prevents scrapes, scratches, and dents to lenses. Lens Guards can be applied to large primes, zooms,...
Read More »
Hampstead, Maryland - OmegaBrandess and Phottix are proud to announce the forthcoming availability of a revolutionary new product: The Phottix Odin TTL Flash Trigger for Canon (patent pending). The Phottix Odin will start to appear in US shops in October. The Phottix Odin TTL Flash Trigger for Canon is much anticipated. In development and testing for more than 18 months, the eagerly-awaited flash...
Read More »