2106 N Glassell St.
Orange, CA 92865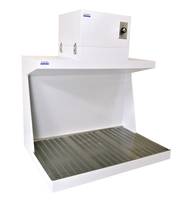 Cleatech Downflow Workstation is a benchtop ductless unit with a built-in blower to protect lab operator, hazardous fumes, powders or vapors are collected through perforations on the work surface, clean, contaminant free air is returned into the laboratory space. The downflow hoods are constructed from durable corrosion resistant polypropylene and feature a removable stainless steel work surface...
Read More »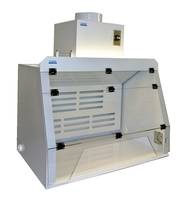 Cleatech® Polypropylene powder containment hood (VCE) is USP 800 compliant, can be used for non-sterile compounding of hazardous drugs as in bio-safety hoods Class I. Hood and work surface are constructed from corrosion resistant polypropylene. They are available in 24″, 32″, 36″ and 48″ hood's width. Cleatech powder containment enclosures feature rear baffle (slotted...
Read More »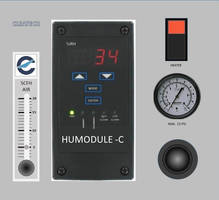 HUMODULE – TYPE B C A21-HM-B120: Humodule Type B, Gas Humidification module up to 100% RH, with humidity sensor, capable of measuring and displaying humidity in the range: 5-100% RH, Single Stage controller with one set point Alarm set point. Accurately Controls Pre-Set Relative Humidity (+/- 3% RH) from ambient level to 100% RH, Stainless Steel housing, required compressed air or inert gas...
Read More »