3902 W. Sample St.
South Bend, IN 46634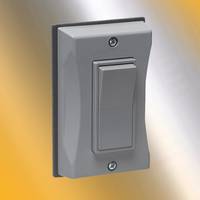 Bell's decorator switch covers provide convenient on/off rocker functions. Made of elastomer membrane, Decorator Covers are safe to use in all weathers and suitable for industrial, commercial, and residential applications. Available in three models, 1-gang, 2-gang, and 3-gang, the covers are attractive and easy-to-use. 1-gang models are available in white, gray, or bronze.
Read More »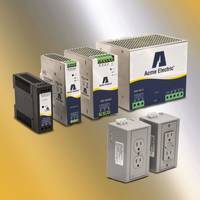 DM Series Power Supplies are offered in single and three phase models with input voltages ranging from 90-264 V and 340-575 V respectively. Unit deliver output current from 0.6 A to 20 A and output power from 20 W to 480 W. Product meets UL508 and CE standards and offered in metal cases, slimline cases or plastic cases. Units come with pluggable connections and visual indicators for indicating...
Read More »