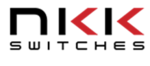 7850 E. Gelding Dr.
Scottsdale, AZ 85260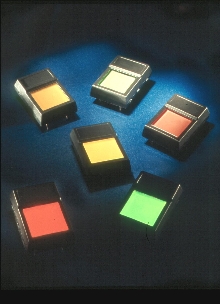 JF Series full-face, LED illuminated, thin tactile switches are suitable for applications that require operator interface, such as front panels and custom keyboards. LEDs are available in red, green or yellow, and actuator color matches to further enhance illumination. Switches measure 7.3mm from PCB to top of switch, and total surface area covers 0.697 X 1.059 in. Single pole, single throw...
Read More »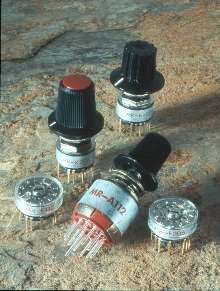 MR Series miniature low-profile rotaries are available with single, double and 4 poles. All models have adjustable stopper settings, break-before-make contacts, molded-in and epoxy sealed terminals, and interior housing seal for washability. Positive detent mechanism provides crisp feel and audible feedback. Shaft-actuated models have rubber washer and double-flatted bushing to create front panel...
Read More »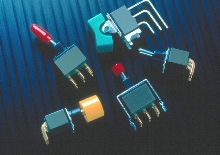 Series M PCB-mounted toggle, rocker and pushbutton switches have interior bushing area sealed with O-ring surrounding actuator. System seals out contaminants and protects against washing fluids and other liquids. Terminals are epoxy sealed to lock out contaminants such as flux and solvents. All models can be specified single or double pole, are UL and CSA recognized, have UL94V-0 flammability...
Read More »