8001 Knightdale Blvd.
Knightdale, NC 27545-9023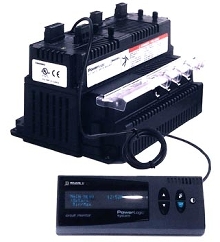 POWERLOGIC-® Series 4000 permanently mounted circuit monitor with transient detection (CM4000T) automatically generates alarm so that action may be taken to correct problems before facility shuts down. It detects and captures oscillatory and impulsive transients (up to 10,000V peak, line-to-line) as short as 1 microsecond in duration. CM4000T maintains historical record of number of transients...
Read More »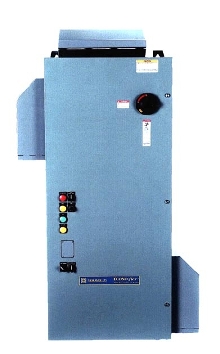 Class 8839 ECONO-flex Type 3R Adjustable Speed AC Drive features thermal management system that permits equipment operation in -10 to +50 deg C ambient temperatures. Coordinated circuit breaker provides short circuit protection. Motor isolation and bypass contactors have mechanical and electrical interlock to prevent accidental backfeeding. Drive is pre-programmed for HVAC variable torque...
Read More »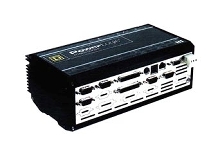 POWERLOGIC-® combines industrially rated computer, power monitoring software, Ethernet gateway, and web server to provide consistent flow of energy information monitoring. Self-contained facility information server can provide local monitoring as stand-alone system, as gateway connectivity as part of corporate-wide system, or it can transfer data on-line. Up to 64 monitoring devices may be...
Read More »