Leviton Manufacturing Co., Inc.
201 North Service Rd.
Melville, NY 11747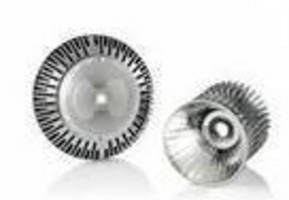 Available in reflector and puck models, Transcend(TM) Series features 4 W AC LED technology and is self-contained, requiring no additional circuitry or heat management assemblies, enabling fixture manufacturers to convert from older technologies. They can be integrated into pendant, wall sconce, track, and other types of fixtures, offering sustainable, mercury-free design. Available to fit GU-24...
Read More »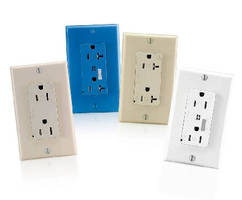 Available in commercial/industrial and hospital grade versions with 15 and 20 A, 125 V ratings, Smart Grid Tamper Resistant Receptacles feature protective shutters that accept only 2-prong electrical plug and also provide built-in surge protection for sensitive electronics. NAFTA-compliant devices provide EMI/RFI noise filtering and afford point-of-use protection for up to 18,000 A of surge...
Read More »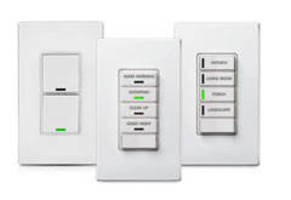 Vizia RF+-® lighting and home controls include 4-Button Scene Controller with Switch for control of up to 4 lighting scenes, and 4-Button Zone Controller with Switch allows control of up to 4 Vizia RF+ scene-capable devices, both offering button to transmit DIM/BRIGHT commands to most recently switched on scene/zone. Also available is 2-Button Scene Controller with Switches. All devices offer...
Read More »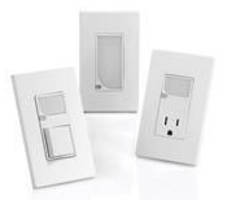 DECORA-® Tamper-Resistant Receptacle with LED Guide Light has shutter mechanism inside its single receptacle that will block access to contacts unless 2-prong plug is inserted. DECORA Single-Pole Switch with LED Guide Light features guide light on top and horizontally-oriented rocker switch on bottom, while DECORA Full LED Guide Light incorporates vertically oriented guide light that runs length...
Read More »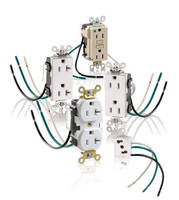 Modular receptacle line now includes every conceivable receptacle type Melville, NY, June 18, 2009 - Leviton is pleased to announce the expansion of its popular line of Lev-Lok® Modular Receptacles to include virtually every conceivable type of receptacle on the market today. The line of modular receptacles now includes a Spec Grade Steel Strap version, Tamper-Resistant and Power Indication...
Read More »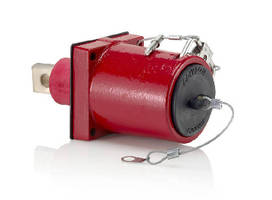 Available in male and female versions, X Series features 45-
Read More »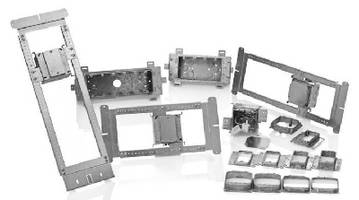 System makes fast work of electrical device installations in new construction projects Little Neck, NY, May 21, 2009 - Leviton's industry-leading PowerMount(TM) line of pre-fabricated electrical wiring assemblies significantly reduces wiring time and the associated costs of installing a wide range of box-mounted electrical devices in commercial construction projects. Consisting of pre-assembled...
Read More »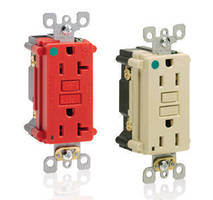 Complying with Buy American Act, SmartLockPRO-® GFCI, available in 15 and 20 A Commercial and Hospital Grade versions, offers 2-stage protection against ground fault shock hazard. First stage prevents device from being reset when line and load terminals are mis-wired, while second stage includes end-of-service life feature that prevents device from being reset if compromised for any reason....
Read More »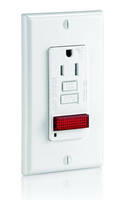 SmartLockPro-®Combination GFCI Receptacle includes power indication pilot light to show device is powered without user needing to move equipment to test device's circuit. It incorporates line/load reversal diagnostics, end-of-life indicator, and surge protection as well as energy-efficient LEDs with 20-yr life expectancy. Constructed of impact-resistant thermoplastic nylon cover and...
Read More »