201 Parkway W.
Duncan, SC 29334
Growing demand for solar connector systems - Staubli's expanded US Production plant will produce high-voltage and high current connecters for the solar industry. Renewable energies are becoming increasingly important and demand for Photovoltaic modules are expected to triple by 2011. With its Solar product line of connectors, cables, and junction boxes, the Stäubli Group company Multi-Contact...
Read More »
Available in diameters from 05-25 mm, Quick-Release SPT Couplings are constructed from aluminum alloy, which resists corrosion and withstands corrosive fluids. Non-spill flush faces guarantee integrity of fluids, while non-drip design ensures safety of installations and operators and eliminates contamination caused by fluid loss on disconnection. Offering choice of elastomers, couplings are...
Read More »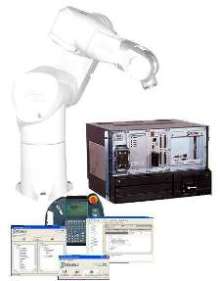 Utilizing direct-drive JCM® motor, Model TX40 features 450 mm work envelope and 2.3 kg maximum payload. Closed mechanical structure provides IP65 protection, while submersible wrist is reinforced and protected to IP67, making it suited for cleanroom applications and hostile environments. Model TX40 is intended for manipulation in laboratories or in semi-conductor industry and for executing...
Read More »