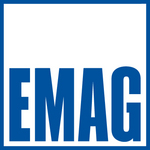 38800 Grand River Ave.
Farmington Hills, MI 48335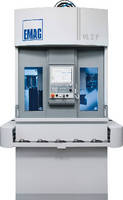 Featuring 2-spindle design, Model VL 2 PÂ- is capable of machining workpieces up to 100 mm in diameter. While one workpiece is being machined, second spindle automatically loads itself using pick-up method. Machine features polymer concrete body and vertical design, which ensures optimal chip flow conditions. Whether manufacturing small chuck parts or larger components, Model VL 2 P...
Read More »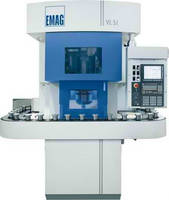 Booth: N-6846 Pavilion: Gear Generation (North Building) Perfect performance for turning and grinding processes High component quality with low production costs is required in many applications involving machining chucked parts. At IMTS, September 10 - 15, 2012 in Chicago, EMAG will be showing these solutions which combine these requirements. One of the highlights at the show will be the...
Read More »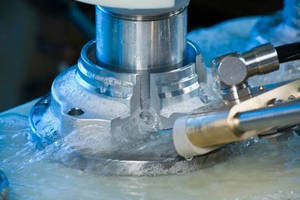 Increasing demands made on precision and the push for the decrease of price of modern components is pushing traditional manufacturing processes to their limits. From September 10th-15th, 2012 at IMTS in Chicago, IL, EMAG will present three production technologies that complement or replace traditional processes such as turning, milling and grinding. PECM for nickel- and titanium-based alloys With...
Read More »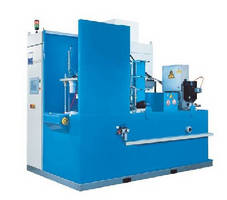 Featuring 45.27 x 37.40 in. machining area, EMAG ECM Basic Series incorporates Siemens S7 controller with full graphics display, current relay and voltage monitor, pH control and conductance monitor, and temperature control module. PECM machines, operating on same principle of electrolytic dissolution, also feature mechanical oscillation mechanism for intricate 2D and 3D microstructures. Machines...
Read More »
Intended for turned parts manufacturers, VL 5i integrates recirculating conveyor chain with carrier prisms; fluid cooling system for spindle motor and turret; and chip conveyor. Automation equipment helps create fixed production cycle, and pick-up station behind machining area lets operator remove finished components and insert new raw-parts at front of machine. With indexing times of 2.2 sec,...
Read More »
Designed as console-type, cross-operated pick-up machine, Model VLC 250 features 250 mm chuck and can be individually configured to meet machining requirements. Recirculating conveyor transports workpieces to pick-up position, where they are taken up by chuck. To check workpiece tolerances, measuring probe can be integrated into process. Modular design enables choice of 4 different spindles,...
Read More »