Komax Systems, Inc.
15301 Graham St., Huntington Beach, CA, 92649, USA
Latest New Product News from
Komax Systems, Inc.
Materials & Material Processing, Thermal & Heating Equipment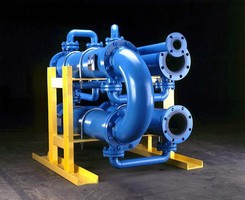 May 25, 2007
Based on Hi-Pass(TM) non-clogging static mixer, Klean-Flow heat exchanger suits wide range of municipal and industrial applications including municipal sludge digesters, biogas recovery, ethanol production, and animal waste heat recovery. Unit comes with contoured elements to maximize heat transfer while eliminating corners that can trap solid or fibrous materials. Read More
Electrical Equipment & Systems, Machinery & Machining Tools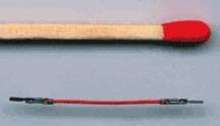 Aug 03, 2004
Gamma 255 processes both ends of wire from 16-36 AWG. Operator can leave crimping press in place as changeover is made to twisting, fluxing, and tinning. Featuring integrated prefeeder for gentle feeding of wires, system provides defective crimp handling, knot detection, end-of-wire monitoring, wire splice detection, stripping confirmation, and terminal presence. Fitted with short wire option,... Read More
Other Company News from
Komax Systems, Inc.