1201 South Second St.
Milwaukee, WI 53204
ControlLogix5555 enhancements include 30% increase in floating-point math computation speed, addition of synchronized motion control capability, and non-volatile flash ROM memory card, making it suitable for high-performance, industrial control of sequential, process, drive or motion control systems in any combination. For more speed, processor executes motion control and function block...
Read More »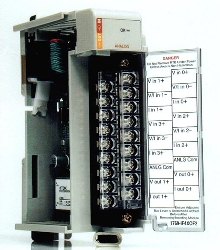 I/O modules work with CompactLogix and MicroLogix controllers. 1769-HSC 1-MHz counter/encoder input module has 4 on-board 5-30V dc sourcing outputs for high-speed applications such as flow, speed, frequency and duration control, and length measurement and positioning. 1769-IF4XOF2 combination analog I/O module has 4 input channels and 2 output channels, with 1 unipolar voltage and 1 unipolar...
Read More »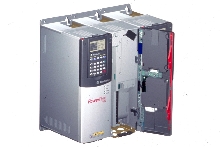 PowerFlex(TM) 700 AC Drives offer power ratings from 0.5 to 40 hp at 400 to 480 V. Zero Stacking/side-by-side design, combined with directed airflow, dual articulating cover hinges, and book shelf design saves panel space. PowerFlex 700's removable cassette houses its main control and I/O board. Features include internal communication options and S.M.A.R.T. Start, a startup utility with commonly...
Read More »