1 AVX Blvd.
Fountain Inn, SC 29644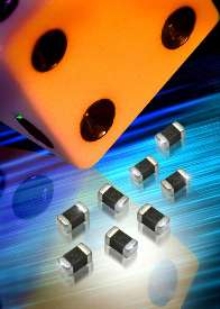 Provided in 0402 surface mount package, Series NB23 features resistance values from 10-100 kohm, with standard tolerances of 5, 10, and 20%. Maximum dissipation is 150 mW with thermal dissipation factor of 0.8 W/°C and thermal constant of 3 s. Nickel barrier termination permits lead-free soldering processes. Operating from -55 to +150°C, thermistor is suited for temperature...
Read More »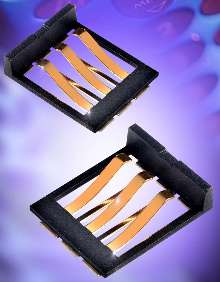 Designed for mobile applications, 9155 Series connectors feature contact beam static height of 2.45 mm. Initial product is available in 3 contact positions and spaced on 2.5 mm centers. Once fully deflected, compressed height reduces to 1.3 mm above board. All gold-plated contacts, stamped and rated to 3 A, have beryllium copper base material and stable contact beam design. Integral end stop aids...
Read More »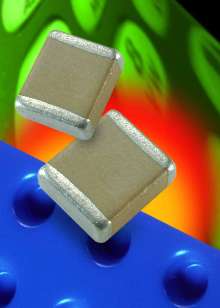 Hi-Q® Series MLC power capacitor handles high power and high voltage levels for RF applications. Capacitor features ultra-low ESR and dissipation factor at high frequencies as well as dielectric strength of 120% of rated WVdc. Capacitor is available in case sizes HQCC and HQCE, with capacitance values from 10-6,800 pF and tolerances to ±20%. It has temperature coefficient of ±30...
Read More »