Powder Systems Ltd. (PSL)
3944 N. Mountain View Drive
STE 100
Boise, ID 83704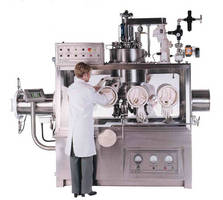 Powder Systems Ltd (PSL) supports Helsinn Advanced Synthesis SA's expansion into the cytotoxic market with their revolutionary contained filtration and drying technology. Helsinn Advanced Synthesis SA (HAS), located in Biasca, Switzerland, is the chemical manufacturing business unit of the Helsinn Group. To meet the demand of anticancer molecules, HAS is in the process of building a dedicated...
Read More »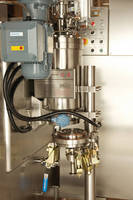 With a filtration area of 0.03m² Powder Systems Ltd's (PSL's) latest filter dryer provides a good solution for kilo lab application and commercial production of highly active product. The kilo lab filter dryer's 0.03m² filtration area provides 15L liquid volume, 6L wet cake volume capabilities and an alloy 22 construction. PSL filter dryers provide optimal performance through high drying...
Read More »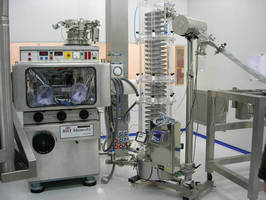 Capsule filling machines and tablet presses are expensive long term investments. The conundrum for manufacturing is how to address increased safety requirements from ever increasing drug potency. It is not normally viable to replace existing machines with new high containment versions, and sometimes a quicker solution is required if a new production demand needs to be considered. Powder Systems...
Read More »