PARKER / PAGE International Hose
801 Airway Dr.
Fort Worth, TX 76106
Share:
Offered in sizes from Â-½-4 in., FTHB (Butyl) and FTHN (Nitrile) hoses offer sanitary solutions for pharmaceutical, cosmetic, food, and beverage industries. Both hoses meet FDA, 3A, and USDA product standards and feature white, seamless tube that resists bacteria accumulation. Designed to use several types of crimp fittings, hoses also feature synthetic reinforcement that withstands internal...
Read More »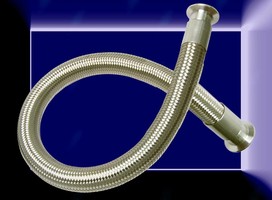 Designed for use in chemical, pharmaceutical, biotech, and food processing industries, PAGE-flex SBF(TM) PFA Hose assemblies utilize smoothbore PFA tube and bonded wire braid. Products are available in true bore sizes of 3/8, Â-½, ¾, 1 and 1 ½ in. with complete line of standard PPIH crimp style fittings. They are also available with conductive liner to reduce static charge...
Read More »