Production Solutions, Inc.
12675 Danielson Court Ste 403
Poway, CA 92064
Share: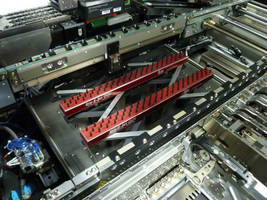 POWAY, CA - Production Solutions Inc., manufacturer of the industry-leading Red-E-Set Board Support System, will highlight the new RED-E-SET SZ GO! at the upcoming SMTA Wisconsin/Great Lakes Expo & Tech Forum, scheduled to take place Wednesday, November 7, 2012 at the Milwaukee Wyndham Airport Hotel in Milwaukee, WI. Production Solutions' GO! is a cost-effective board support tooling solution...
Read More »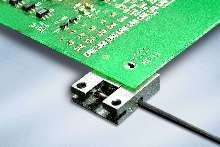 Suitable for semi-automatic screen printing applications, Universal Tooling Pin registers printed circuit boards regardless of tooling hole size. Adjustable tooling pin is manufactured of heavy-duty stainless steel and incorporates built-in set screws to eliminate possible board movement. Pins work with company's Red-E-Set substrate support system.
Read More »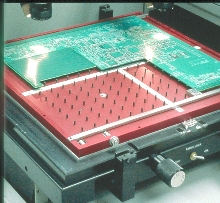 Red-E-Set units provides maximum board support for screen printers producing single and double-sided printed circuit boards. It supports every part of board plus components already placed on board via spring-loaded, non-abrasive support pins that lock into place to fit board's contour. Close spacing of pins allows for maximum support of even densely populated boards.
Read More »