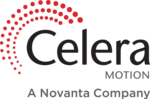 125 Middlesex Turnpike
Bedford, MA 01730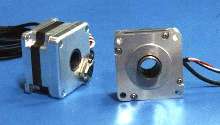 HO Series brushless servo motors combine NEMA 23 mounting with through hole and encoder. Combining accuracy, resolution, and repeatability of rotary stage, motors come with internally mounted glass encoder grating aligned to better than 24 microradians of absolute accuracy. Resolutions greater than 29,000,000 counts/revolution can be achieved with repeatability of 0.3 microradians. Torque curves...
Read More »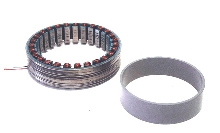 ULT Direct Drive motors are available in 64, 127, 165, and 190 mm O.D. with through holes up to 75% of OD. Peak torque is 1800 oz-in. Machine-wound stator coils optimize motor constant and keep axial length to minimum. Single-piece, multi-pole magnets are available with custom hubs, allowing simple integration into rotary stage design. Standard windings are available for 12, 24, and 48 V, and...
Read More »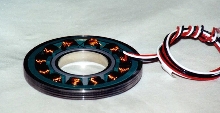 Brushless ULT frameless motor has separate rotor and stator that can be integrated into precision mechanical assemblies. Low profile motor has axial lengths as small as 10 mm, diameters up to 165 mm, and through holes up to 120 mm, making it suitable for direct drive rotary applications. Models are available with 30 to 600 oz-in of torque output. Its three phase motor will run on any sinusoidal...
Read More »