2135 West Maple Road
Troy, MI 48084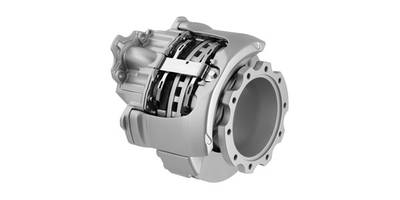 Air Disc Brakes Improve Performance and Reduce Lifecycle Costs TROY, Mich., Feb. 27, 2017 - Meritor® (NYSE:MTOR) announced today that EX+L air disc brakes will be available on International® LT Series tractors beginning in February. "Demand for air disc brakes is growing among North America fleets that are increasingly concerned about safety and reliability, and our market-leading brake...
Read More »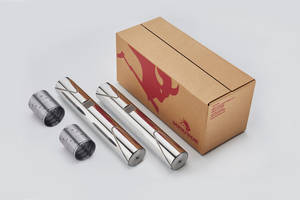 FastSet™ King Pin Ream offers 45 no-ream kits and provides fleets with faster solution for pin replacement. King pin bushings are not reamed after installation into steering knuckle. Eliminating need for reamers, special tools, and presses when replacing kingpins, pins feature groove design and are used in axle applications.
Read More »
Suitable for line haul and weight-sensitive applications such as tankers, trailers and freight vehicles, Opti-Lite brake drums reduces vehicle weight by more than 200 pounds. Having the same base nomenclature as STEELite X30 with prefix 50 for product clarification, brake drums are offered in various wheel-end configurations for steer, drive and trailer axle applications.
Read More »
With deep-drop axle option, MFS™ Series offers end-users flexibility in packaging their vehicles. Deep axle drops of 4.76 and 5 in. make series suited for auto hauling and refuse applications where lower vehicle ride heights are needed. Systems feature one-piece forged knuckle that is compatible with Meritor EX+™ air disc brakes and Q+™ drum brakes. Axles are available in standard and wide...
Read More »
HANNOVER, Germany, -- ArvinMeritor, Inc. (NYSE: ARM) today announced the expansion of its successful European hub reduction product line, with the MX series of front drive steer axles, targeted particularly for heavy construction and military applications. Available initially with a 13-tonne gross axle rating and ratios from 3.46 to 7.21, the MX front drive axles are designed for use in 4x4, 6x6...
Read More »
Meritor 14X tandem drive axle features interaxle differential that accommodates nominal torque up to 2,050 ft-lb. Helical gear needle bearings reduce heat and wear, while upsized main differential side bearings add capacity. Product features ratios from 2.47:1 up to 7.17:1 and has interaxle driveline with above-centerline design to minimize angularity, vibration, and energy loss. Axle breather...
Read More »
Available on new trucks or as retrofit, Meritor MXL® Greaseable Driveline has 100,000 mile lubrication interval, which aligns with recommended lubrication intervals of other chassis components in linehaul vocations. Main and interaxle slip assemblies combine nitrile seal to keep contaminants out with protective guard that resists road debris. With contoured ends, U-joint's needle-bearing...
Read More »
Remanufactured Meritor brake shoes are available with PlatinumShield(TM) coating, which provides protection against corrosion as well as 3-year/300,000-mile warranty against rust-jacking. Platinum gray in color, coating resists micro-abrasion, caused by movement of brake lining against shoe table during normal use, which can lead to accelerated corrosion and rust-jacking. In testing, products...
Read More »
FRANKFURT, Germany, Sept. 11 / -- ArvinMeritor, Inc. is showcasing its new convertible-like, large-opening multi-panel roof system installed in the highly popular Porsche Cayenne and Audi Q7 in the company's IAA Frankfurt Motor Show stand found in Hall 8, Booth A14. The adaptable modular roof system allows OEMs more styling options from the same basic body-in-white. The system can accommodate a...
Read More »