3901 S. Saginaw Road
Midland, MI 48686
Soft armor leaves traditional stiff padding behind with comfortable, durable, breathable material MIDLAND, Mich. - Dow Corning Corporation, a leading innovator in silicone solutions for the textile industry, has introduced its patent pending DEFLEXION(TM) impact-protection technology based on silicones. The DEFLEXION technology platforms are engineered for protective equipment and apparel in a...
Read More »
MIDLAND, MICHIGAN, USA: During a world-level competition this summer, at least five global sports teams will wear special uniforms manufactured by a top sportswear brand. The uniforms use innovative Dow Corning® Silicone Textile Printing Inks, providing players with durable screen-printed designs that look great, feel soft and don't crack, fade or run. Dow Corning, a leading supplier of...
Read More »
Reactive silicone glycol surfactant with carbinol functionality, Dow Corning 55N provides abrasion resistance, leveling, and slip to clear and pigmented paints, coatings, and inks without generating excessive foam or compromising gloss or clarity of finished coating. Low VOC additive performs well in water-based, solvent-based, and UV-curable systems and is compatible with wide range of resins,...
Read More »
Offering adhesion to both primed and unprimed polyester films, solvent-free Syl-Off® System includes base coating, anchorage additive, choice of crosslinkers, and platinum catalyst. System uses thermal-cure technology and offers stability against both solvent and water-based acrylic adhesives. Applications include filmic pressure sensitive laminate and labelstock, polyester release films,...
Read More »
Combining silicone and fluorine resins and polymers, Hybrid Hard Coat Technology provides hard weather-resistant coating with low surface energy. UV-cure coating contains no ozone depleting chemicals, has high solids content, and is PFOA free. It can be used on many common substrates and is specially designed for portable electronic devices such as cell phones, computers, MP3 players, and GPS...
Read More »
One million feet of tubing to help produce vaccines and anti-viral drugs Midland, Mich.- In response to an urgent need from a pharmaceutical customer developing flu vaccines and anti-viral drugs to battle potential pandemics, Dow Corning is producing an additional one million feet of pharmaceutical grade silicone tubing designed for critical fluid transport and filling applications necessary for...
Read More »
Date: April 13, 2009 MIDLAND, MICHIGAN, USA: Modern architecture is often recognized for being innovative and inspirational, but buildings are increasingly being designed to protect their inhabitants from harm as well as be beautiful. Whatever the source of the threat, building faÃ-§ades and windows strengthened by silicone sealants help deliver enhanced safety and protection as a building's...
Read More »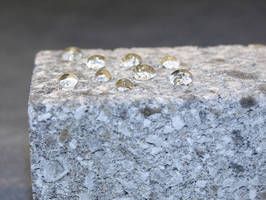 Dow Corning® 6706W and 6707W are water-based fluorosilane post-treatments that provide environmentally sound water and oil repellency to porous construction materials like concrete, natural stone, pavers, mortar, and grout, without affecting their appearance. Small molecular size allows them to penetrate easily into material surface, where they chemically bond to most construction...
Read More »
Date: March 12, 2009 MIDLAND, MICHIGAN, USA: Dow Corning Corporation, a leading supplier of silicone solutions, will feature innovations and products from its coatings and construction chemicals industry segments at the European Coatings Show, March 31-April 2 in Nuremberg, Germany. At the European Coatings Show, Dow Corning will offer: o Resources to design for versatility: Dow Corning offers...
Read More »