Kalamazoo Industries, Inc.

6856 E. K Ave.
Kalamazoo, MI 49048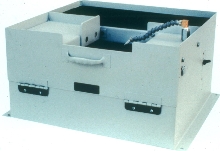 Compact Model S4SWB is equipped with quick-change 4 x 36 in. belt with preset belt tension, internal pump, 1/2 hp single phase TEFC motor, and 4 x 6 in. platen. It weighs just 110 lbs and measures 20 x 20 x 12 in. high.
Read More »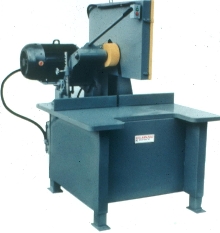 Model K20FS can be used in fixed saw arm position or as chop saw. Stepped in design on front allows easy access. Saw features 20 in. abrasive wheel, 2500 rpm 1 in. spindle with sealed ball bearings, steel top, and cast iron trunnions and arm.
Read More »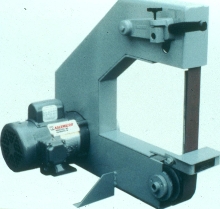 Model BG272 benchtop belt grinder is equipped with 5 in. lower contact wheel, 1 HP TEFC direct drive motor, and 7200 rpm belt speed. Throat is 10 in. high x 13 in. deep. Unit measures 24 in. long x 12 in. wide x 24 in. high, and weighs just 80 lbs.
Read More »