Welker Engineered Products, Inc.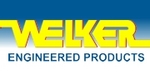 1401 Piedmont Ave.
Troy, MI 48083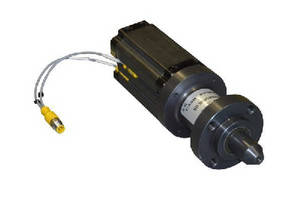 With 2,500 lbf lockout load capacity,Â- BP2 Lockout Pin promotes safe machine operation and maintenance. Pneumatic retractable pin is available in 25 and 50 mm strokes with optional cylinder switch. When used with optional spring extend, air loss mechanically triggers pin extension. Available with choice of receivers for positioning or safety lockout applications, pin is suited for...
Read More »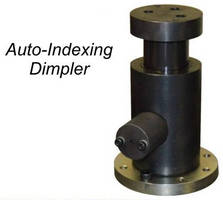 Suitable for aluminum or cold/hot-rolled steels, Welker Auto-Indexing Dimpler protects dies by minimizing potential for multiple blank feeds in stamping operations. Sheet metal blanks are prevented from sticking together via production of pattern of small dimples in trim edge that automatically index with action of press. Unit does not require any air, hydraulic, or electrical connections and can...
Read More »
Available in 25, 50,Â- and 75 mm stroke lengths, UB2 is suited for use as retractable locating pin or straight acting clamp in applications where space is limited. Anti-rotate ram, resistant to corrosion and weld spatter, is electrically insulated from body, and multiple NAAMS-compatible hole patterns options are available. Construction is of steel and aluminum, and safety...
Read More »